Wave Clinic with Ronald Richoux
From 23 to 31 May 2021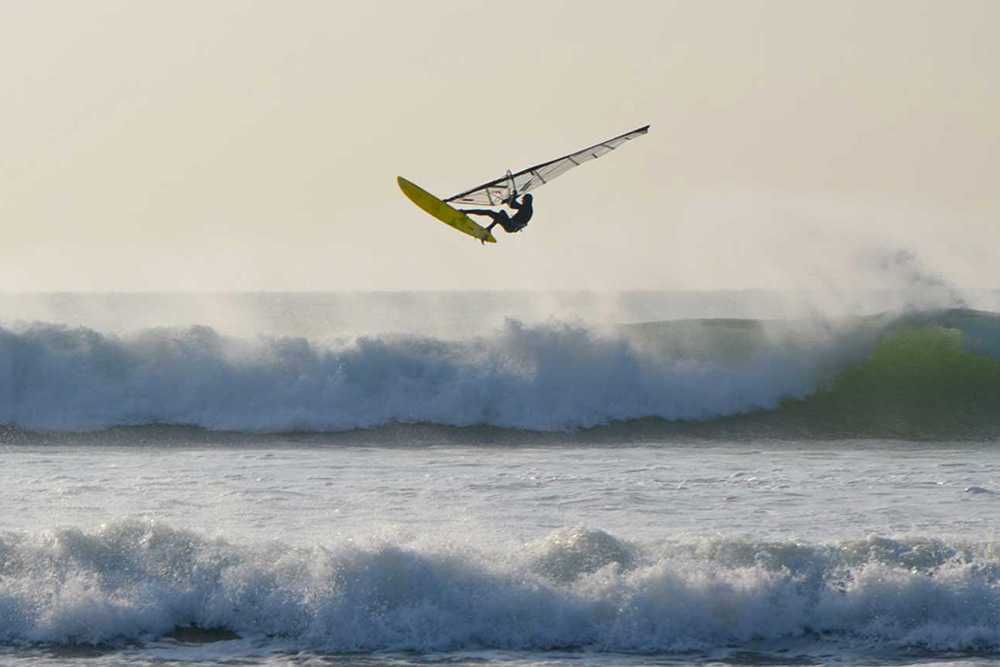 This year again, Ronald Richoux takes you to a spot he knows well, for a week in the waves of Moulay Bouzerktoun!
This clinic is for windsurfers who already have experience in waves and want to improve jumps and wave riding. 7 days of intense video coaching and guaranteed change of scenery just 3 hours from Paris. May is one of the best months, with constant wind and steady waves. You will be staying directly on the spot in Moulay, to fully enjoy all your sessions.
This clinic was set up to answer the request of several students of Ronald Richoux who discovered the wave with him and seek conditions a little more solid without being too radical. For those who wish to combine change of scenery and progress in windsurfing, this course will meet your expectations!
Daily small group lessons with video debriefing, you will learn to read the spot, launch, to go through the waves, to perfect your surf, to control your jumps and of course to push your limits!
Knowing how to navigate a 95-liter wave float and getting regular jibes will ensure you get the most out of this course. Navigating the waves requires a specific technique that will always take you further in your search for thrills. Ronald will be there to encourage you!
The pack includes:
the regular flight Paris / Essaouira + airport taxes
8 nights accommodation with breakfast in Moulay
7 days of coaching with video debrief
the rental windsurfing equipment at Magic Fun Center
Organizer: Ronald Richoux