Wave Clinic avec Jem Hall
Du 8 au 22 mai 2022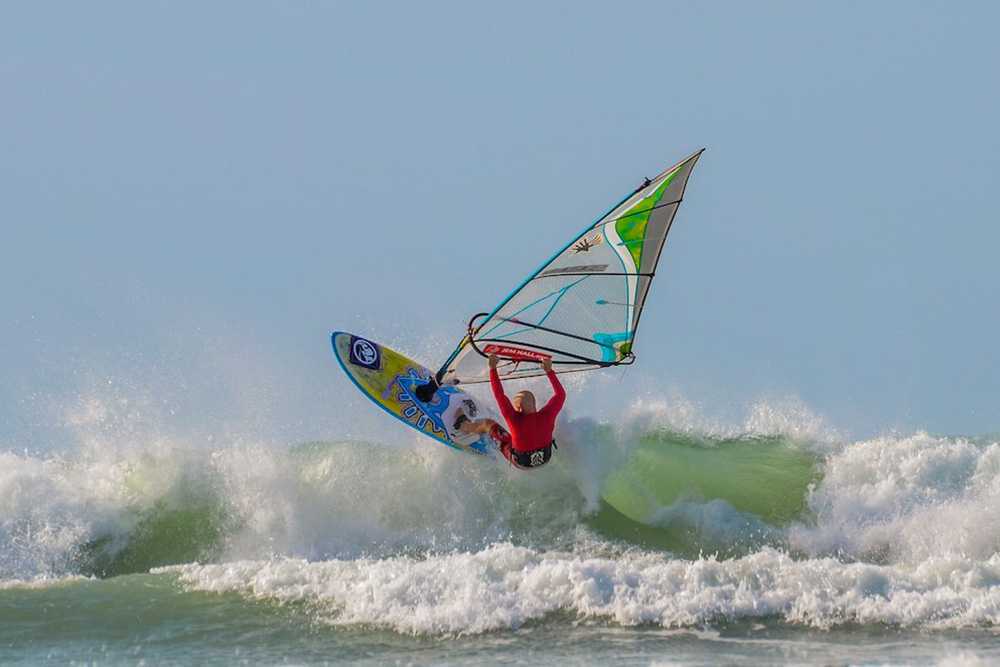 This clinic will get you jumping better, riding the right wave in the right way as your turns receive the full tune-up.
For the more adventurous, Jem Hall will cover forward, backward loops and push-loops, advanced wave riding skills such as better bottom and top turns, smacking lips and aerials, and wave theory such as wave selection and positioning. This clinic will push your wave sailing to new levels.
Like the past seasons we have 2 clinics in a row with the first week from 8 to 15 of may and a second week from 15 to 22 of may. Moulay is a serious wave sailing destination and an amazing location for a wave clinic. This clinic is timed to have the best chance for strong winds and good swell. Expect big jumps and good waves, not helicopter tacks and gybing practice.
2010 was the inaugural clinic with Jem Hall and this is now one of his fastest booking wave coaching weeks and the majority of people both pre book and confirm very early. For 2022 we will have the latest Fanatic / Duotone gear available. The Magic Fun Moulay centre is very well equipped for all sailors and windier weather (20 knots+) with a good selection of tri fin and quad wave boards.
This clinic will be housed in shared rooms with half-board in Moulay. Breakfast and evening meal will be local style – good wholesome food such as tajines, couscous or fish bbqs. The lunch for just a few pounds each day at Magic Fun café-resto from Bruno and Cecilia is top class.
Organisateur: Jem Hall